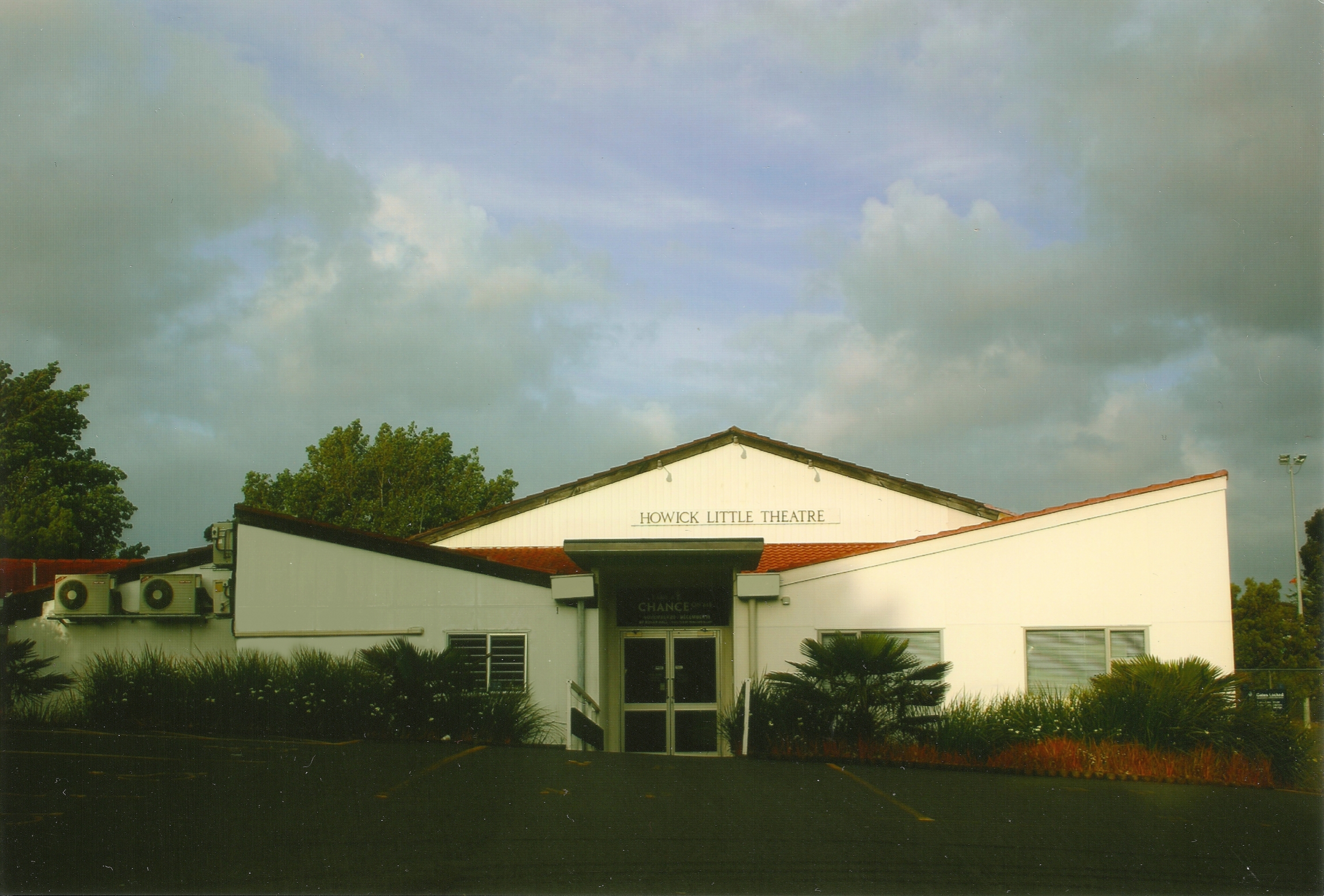 Auditions
A MURDER IS ANNOUNCED

by Leslie Darbon, adapted from a story by Agatha Christie
Directed by Matthew Cousins
Auditions: 
Sunday, 16 April, from 10am
 
One morning at the home of Letitia Blacklock, in the sleepy village of Chipping Cleghorn, the family are surprised to find that a murder has been announced in the local paper, to take place at their house that very evening. But who is to be murdered, and why? The family and their nosy neighbours get caught up in the ensuing drama, where no one is who they seem and suspicion abounds. Fortunately the enigmatic sleuth Miss Jane Marple just happens to be in the area…
Agatha Christie's popular play is fast moving and funny, with twists you won't see coming. This is the first time that the character of Miss Marple has appeared at HLT in its long history.
 
General Info:
Scripts are available by emailing the HLT office or call 534-1401.
Auditions:
To make an appointment, please email the director. Audition pieces will be provided.
Rehearsals will be on Tuesdays and Thursdays at 7pm and Sundays at 6pm. Rehearsals will start Sunday 30 April. Other rehearsals may be called as needed.
Season: 8-29 July 2023 (15 performances, including two matinees)
 
Gaining and accepting a role in this production will require total commitment to the process, line learning and availability. Please ensure you can fulfil these requirements before taking a role. Please note these are unpaid roles.
Character Info:
This is a great opportunity for seven women, two in their twenties and the others… not in their twenties. Two young men and the Inspector and his Sergeant round out the cast. Ages are indicative: if you feel you may be suitable, please audition. Accents are English (unless otherwise stated), and dialect support can be provided.
 
The Ladies:
Miss Jane Marple - 60s plus. You know her, you love her, don't get too caught up in previous versions of her; bring your ideas and try out. The role is obviously super important but doesn't have a massive number of lines to learn.
Letitia Blacklock - Mature lady of the house in question. Large main role. Will require an experienced actor with good timing and range. 
Julia Simmons - Attractive, sweet, unmarried in her 20s. Julia is a good role and has plenty to do. Good dry comic timing will help here.
Dora Bunner (Bunny) - Older lady and long time friend of Letitia Blacklock. A bit dotty and confused. A fun role that needs energy and timing.
Mitzi - Mitzi is the explosive and melodramatic scene stealer of the play. Strong Eastern European accent with high energy and timing. A really funny key character, she plays an important role in unmasking the killer. She speaks some lines in Hungarian which I recommend you practice in advance of the audition. She strongly changes the pace and energy of any scene she walks into so you'd be hard pressed to over-do her character. Bring it on!
Phillipa Haymes - Elegant classy young lady in her 20s to 30s. A sophisticated widow with a small son. Smaller role with plenty to do. 
Mrs Swettenham - A grande Dame of the village. Older lady 60s plus. Smaller role but fun and with plenty to do on stage. Mother of Edmund. 
 
The Men:
Patrick Simmons - Julia's brother and a little older than her. 20s to early 30s. Good looking and smooth.
Edmund Swettenham - Privileged and earnest. Wants to be a writer. 20s to early 30s.
Inspector Craddock - Middle-aged chief inspector. Cool and rational. Experienced.
Sergeant Mellors - A small role of any age. May double as Rudi in Act 1.
Rudi Scherz - Commanding voice, Swiss/German or Swiss/Italian accent. This is a cameo role. May double as Sergeant Mellors.
 
About The Director: Matthew Cousins
Matthew has been involved in community theatre for over 40 years both in the UK and in NZ. He has acted in a huge variety of productions over the years, at Howick Little Theatre, Dolphin Theatre, The Rose Centre and Harlequin Theatre, among others. He turned his hand to directing in the past decade, most recently directing another Agatha Christie play, Spider's Web, at Dolphin Theatre in 2021. 
Matthew always sets out to create a fun, collaborative environment for his actors so feel free to bring your ideas! He loves the classics and is looking forward to working with a great cast on this wonderful Agatha Christie thriller. Please email Matthew if you have any questions.
 Watch this space for details of our other upcoming 2023 auditions. 
Audition for this play
Laughs amid the make-up in the HLT castroom (Photo: David Marks).
Upcoming Auditions
Would you like to have details of HLT's auditions emailed to you? Sign up here. Or watch this space for details of upcoming auditions for main productions and Studio plays.
Audition Tips
Apprehensive about auditioning? Not sure what to wear or what the director will expect of you? Download an auditions tip sheet. It's full of helpful advice.
Howick Little Theatre's auditions are open to everyone and we love to see new faces in our productions. If you're new to Auckland and looking for a theatre club to join, come and see us. If you can't make the audition date, let us know and we will try to accommodate you on another day.