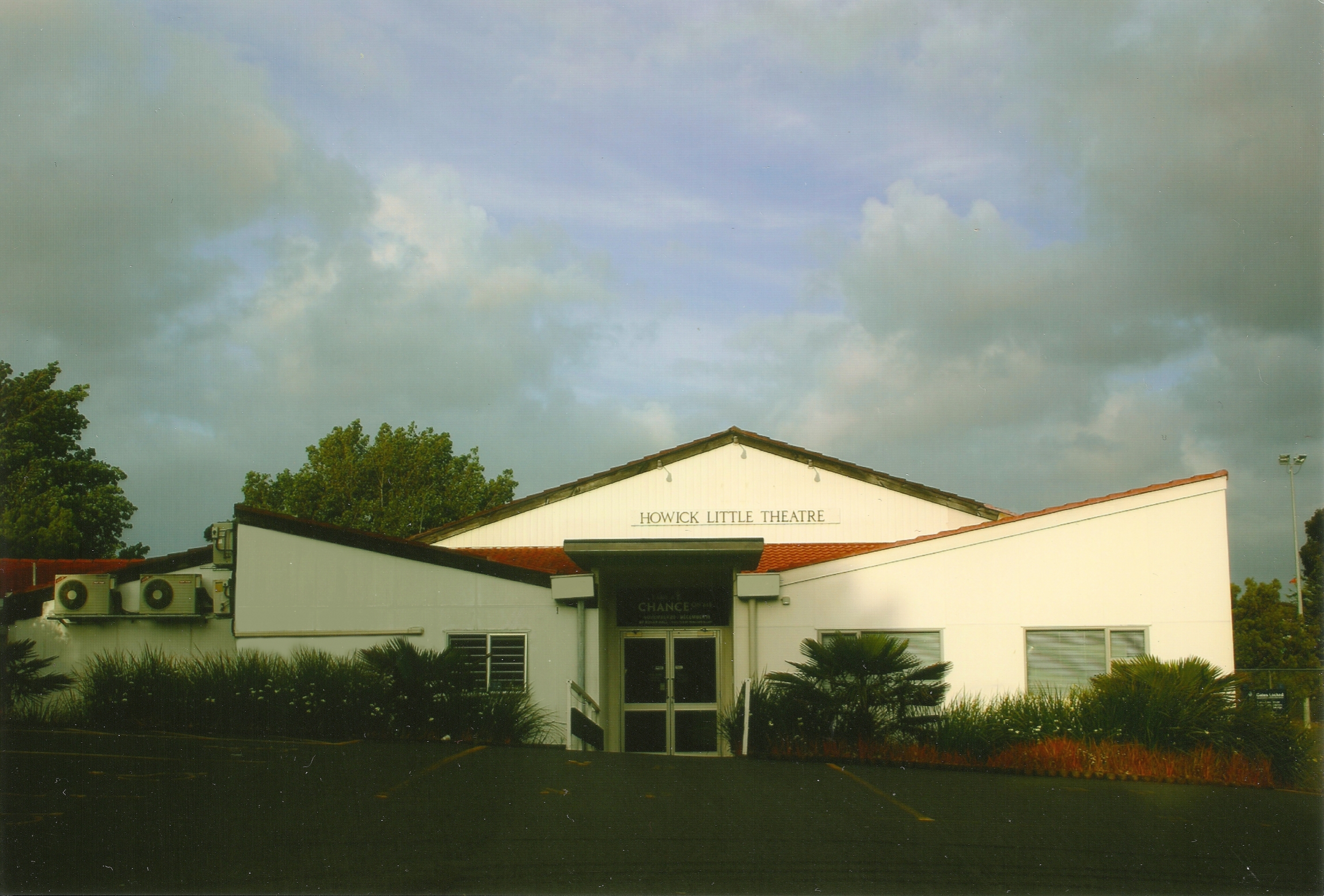 Auditions
 SHEPHERD
Auditions: Sunday, June 19, from 12pm
A drama from Gary Henderson
Directed by Nathan Hey
Award-winning NZ playwright Gary Henderson brings us this provocative vision of New Zealand, but not the country as we know. In remote, misty and rain-soaked Fiordland, the Shepherd family run their flock, supplying a hungry world. With a contract to fulfil, and a family to shelter, they find the line between humanity and inhumanity becoming dangerously blurred. Adult content.
The play is set in a futuristic New Zealand where a new species is being farmed. It is a daring and exciting play written by the same playwright who brought us Peninsula. This play leads up to a crazy climax and will be truly incredible to bring to the stage.
Important Info:
Perusal scripts are available from the office or 534-1401.
Rehearsals will be on Tuesdays and Thursdays from 7pm and on Sundays afternoons from 6pm. Rehearsals will be through July, August and early September.
Performances: Saturday, Sept 10 to Saturday, October 1. It is expected that you attend all rehearsals and, of course, performances!
Any questions, please email the director.
CHARACTER INFO
(All ages are guidelines only. If you are outside that range, that doesn't count you out! The play is set in Fiordland in the South Island of New Zealand.  
Daniel (40s-60s) Husband to Susan. Father to Thomas and Victoria. Farming has been in his family for generations. However, farming in the future comes with new and difficult challenges. Such challenges put Daniel in a tough position where he must choose between the future of the farm or his family's safety. Daniel has a 'she'll be right' attitude, is blunt and often is hard on his son, Thomas. Daniel is also less than impressed with Jeff, the man his daughter brings home.  
Susan (40s-60s) Wife to Daniel. Mother to Thomas and Victoria. Susan is a hard-working farmer who worries about her family, their farm, and the very real possibility of losing their farm and therefore their livelihood. She is a peace-keeper who tries to get Daniel to communicate with her and the others. She is welcoming to Jeff, too. Ultimately, with her worries bottled up, she cannot keep the peace for ever.
Thomas (late teens - mid 20s) Son to Daniel and Susan. Brother to Victoria. Burdened with keeping the family farm operational, his role of techie keeps him very busy. Dreaming of a career in the Airforce, his hopes are dashed by his Dad's past conviction. Thomas' relationship with his Dad his tense and the resentment reaches boiling point.
Victoria (20s) Daughter to Daniel and Susan. Sister to Thomas. Victoria is a University student who disrupts the family by bringing home her new boyfriend, Jeff. Adding to the drama, she reveals she is pregnant, creating a very tense environment. Victoria has a special ability to communicate with the Aurics, which brings serious complications to the family business. This role requires intimacy. An intimacy coordinator will be onboard to advise.
Jeff (20s) New boyfriend to Victoria. A complicated character, whose intentions are questionable. Although thrown by Victoria's pregnancy, he accepts responsibility. His initial intentions, however, throw a spanner into the works and damage his relationship with Victoria. This role requires intimacy. An intimacy coordinator will be onboard to advise.
Ruth (70s-80s) The Grandmother (mother of Daniel). Ruth is cool, calm, and collected. She picks up the pieces after family arguments and fall-outs. She offers pearls of wisdom and will do anything to protect her family. She is instrumental in uncovering Jeff's true intentions.
Charlie (20s-30s) Drone pilot. Like Victoria, she can hear Aurics but does not understand them. Surviving a crash, she is stuck at the farmhouse awaiting back-up. Her starkly contrasting views on the Aurics ultimately lead to a physical confrontation with Victoria.
PLEASE NOTE: Most roles will be required for filming portions (ie. Zoom calls projected on stage)
About The Director: Nathan Hey
I am incredibly excited about this production. It is an incredible script and has so many challenging aspects I simply had to direct it. There are so many layers in this complex and dramatic play and all actors have a chance to revel in these characters. This is your chance to get involved with this exciting production and it will surely be the production to be involved in for 2022! Any questions, email Nathan. Scripts can be sourced from the HLT office.
A bit about me: I have directed in both theatre productions and film as well as having been involved in set design, art departments and editing. I have written two plays, which have been put on by the HLT Studio. This will be the fifth play that I have directed at Howick Little Theatre, having directed 4000 Miles, Dead Simple and The Perfect Murder. I also directed Goodnight Mr Tom at Dolphin in 2019 and the feature film The Operative earlier this year.
I like to create a fun working environment where actors are able to be creative, create deep well rounded characters, work as a team, and enjoy working hard to make a show we're proud of. This has been the case for all of my productions and it is my goal to continue to do so.
What To Prepare For Auditions
Please read the play in full, the character briefs and prepare for the following scenes once you have chosen the role you want to audition for.
Daniel:             Pgs 5-6      and   Pg 72 -73    
Susan:             Pgs 5-6     and Pg 26- 28
Ruth:               Pg 43-44   and Pg 55-56
Thomas:          Pg 31- 32  and Pg 46-48
Victoria:           Pg 11-12   and   Pg 39-40
Jeff:                 Pg 11-12   and   Pg 39-40
Charlie:           Pg 71-72   and   Pg 68-69
Watch this space for details of our other upcoming 2022 auditions. 
Upcoming Auditions
Would you like to have details of HLT's auditions emailed to you? Sign up here. Or watch this space for details of upcoming auditions for main productions and Studio plays.
Laughs amid the make-up in the HLT castroom (Photo: David Marks).
Audition Tips
Apprehensive about auditioning? Not sure what to wear or what the director will expect of you? Download an auditions tip sheet. It's full of helpful advice.
Howick Little Theatre's auditions are open to everyone and we love to see new faces in our productions. If you're new to Auckland and looking for a theatre club to join, come and see us. If you can't make the audition date, let us know and we will try to accommodate you on another day.