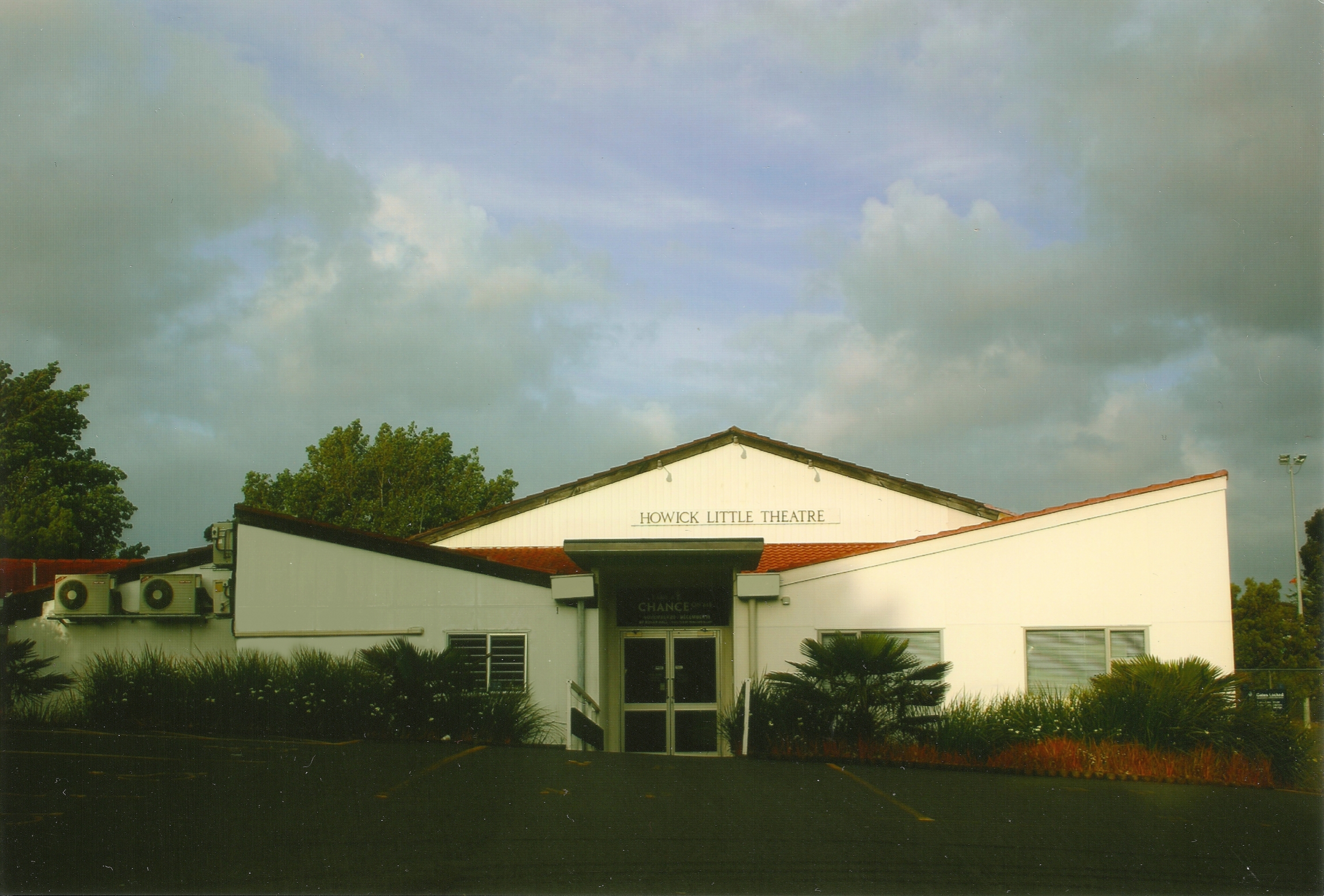 Membership
Howick Little Theatre, founded in 1954, is an Auckland community theatre company that is renowned for its quality productions. 
Do you want to meet new people?
Do you love the atmosphere of theatre?
Are you keen to spend some of your leisure time at the theatre?
Say YES to these questions and Howick Little Theatre, one of Auckland's leading community theatres, is the place for you. As a member, you will receive:
A comprehensive newsletter each month.
Discounted tickets to shows.
Special bar prices.
Opportunities to attend acting, directing, designing and technical workshops run by leading New Zealand theatre professionals.
Direct support from our 'mentor' scheme and from team leaders in your areas of interest.
Free costume hire from our extensive theatre wardrobe.
Free attendances on Preview Nights for Studio productions.
Invitations to members'-only events.
BE INVOLVED
At Howick Little Theatre we value volunteers and members and encourage you to get involved in this exciting community enterprise. Every year we produce five plays and three Studio works, so there are plenty of areas where you can help, whether it's just a few hours of set building or one front of house per season.
You may want to act or direct. Perhaps you have always wanted to be involved in a play, but don't know where to start? Working backstage is always fun. Are you artistic? Then set design, prop making, set construction, set painting and organising set decor are important areas for every play. We always need lighting and sound designers and operators, wardrobe co-ordinators –- both for sewing and for sourcing clothes for our productions. Read more in this Aucklander story. The bar is open for each performance and we have a roster of people keen to serve drinks. You may like to do that, or perhaps you would prefer to show people to their seats as part of the front of house team who make everyone feel welcome.
At Howick Little Theatre, you can be as involved as you want to be, so why not join us? It will be the best decision you make today. If you have any questions, email us. 
HOW CAN YOU HELP?
We are always looking for people for the following roles: Directing, Production Co-ordinator, Stage Manager (SM's checklist), Assistant Stage Manager, Backstage Helper, Set Designing, Set Decor, Set Construction, Set Painting, Lighting Designing, Lighting Operation, Sound Designing, Sound Operation, Sourcing/making Props, Rehearsal Prompt, Costume Sourcing, Costume Design, Sewing or Alterations, Wardrobe Maintenance, Ushering/Tea and Coffee Serving, Bartending, Organising Social Activities, Auditions Day Helper, Catering, Publicity, Marketing, Promotional Help.
DIRECTORS
If you would like to submit a play for consideration for inclusion in HLT's annual line-up, please send a copy to the office, marked "Attention: Play Selection": Howick Little Theatre, PO Box 82-003, Highland Park, Auckland 2143. Even if you don't have a play in mind, let us know that you're interested in being considered for a directing slot.
INTIMACY GUIDELINES
In 2019, Howick Little Theatre adopted Equity NZ's best practice guidelines for working with intimacy, simulated sex scenes and nudity on stage and screen.
CODE OF CONDUCT
In 2022, the theatre adopted Equity NZ's Code of Conduct for professional performers.
HLT MISSION STATEMENT
To produce high-quality, entertaining, accessible and enriching theatre and to engender an environment that encourages and recognises the artist in each of us.
 HLT POLICY STATEMENTS
HLT has adopted a number of policy statements. They are an attempt to draw together in a written statement the theatre's policies and procedures. They have several purposes:
(1) To interpret and amplify the Rules of the Society;
(2) To define current attitudes to and procedures for many situations that regularly arise and which, from long experience, have been found to work best;
(3) To ensure consistent treatment and fairness;
(4) To help maintain a professional public image. 
The contents are not set in concrete and are reviewed periodically by the Management Committee. Only those that have frequently arisen are included – they are not a totally exhaustive list. Subjects covered by HLT's policy statements are: Auditions, Bar, Bookings, Commercial Sponsorship, Educational Drama, Guest Artists. Hire of Assets, Keys, Membership, Pre-sold Nights, Productions, Security, Emergency Cast Replacement, Venue Usage Priorities, Wardrobe, Funding, Asset Management, Showcard, The Studio, Venue Hire, Show Photography, Host Responsibility, Emergency Cancellation Policy and Anti-bullying Policy. Copies are available to members from the office.
Membership Application
Contact the office if you would like a form sent to you. 
You can complete this online form to:
Apply for membership
Renew your membership
Update your contact details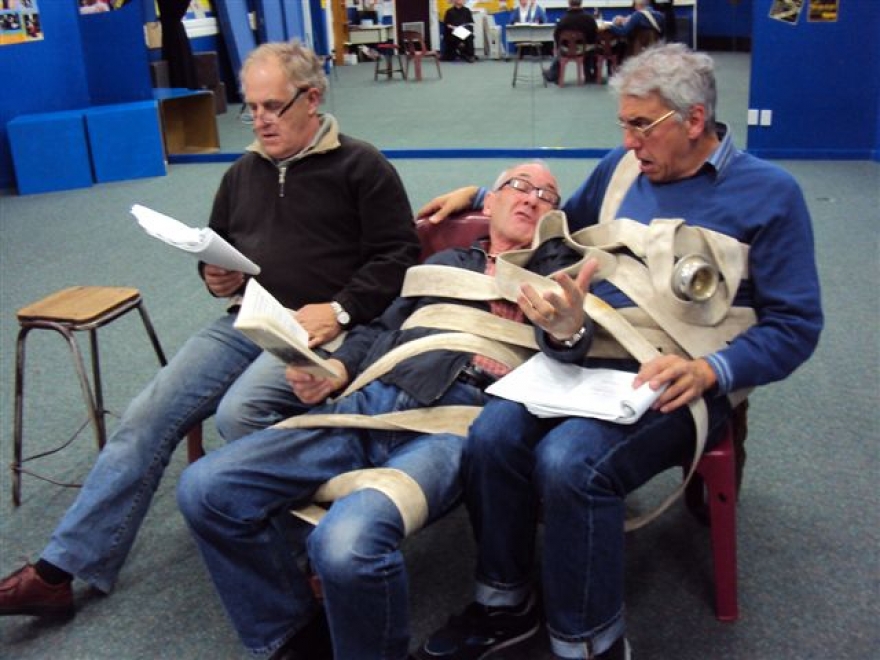 Rehearsals for Heroes (2011).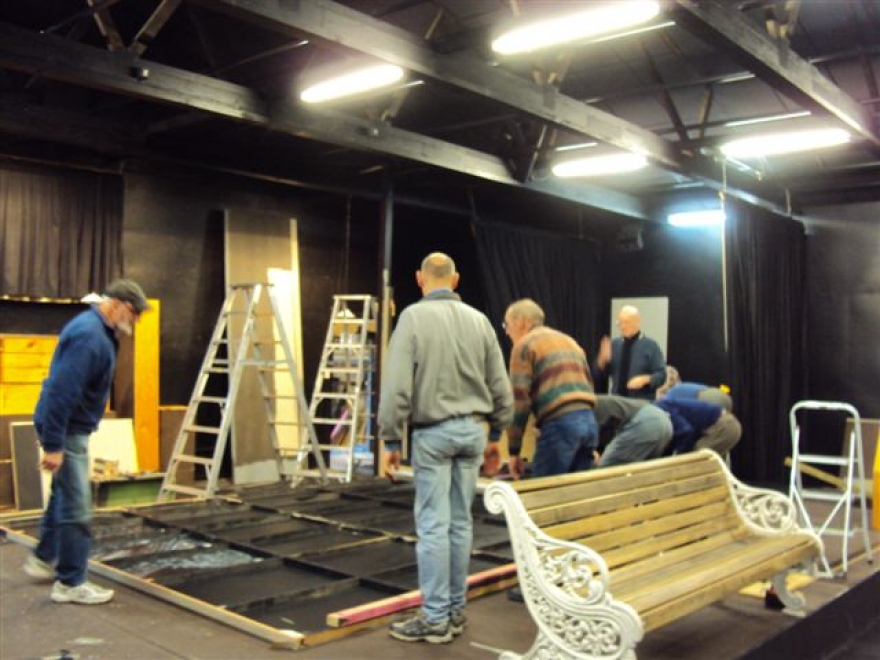 HLT's set builders hard at work.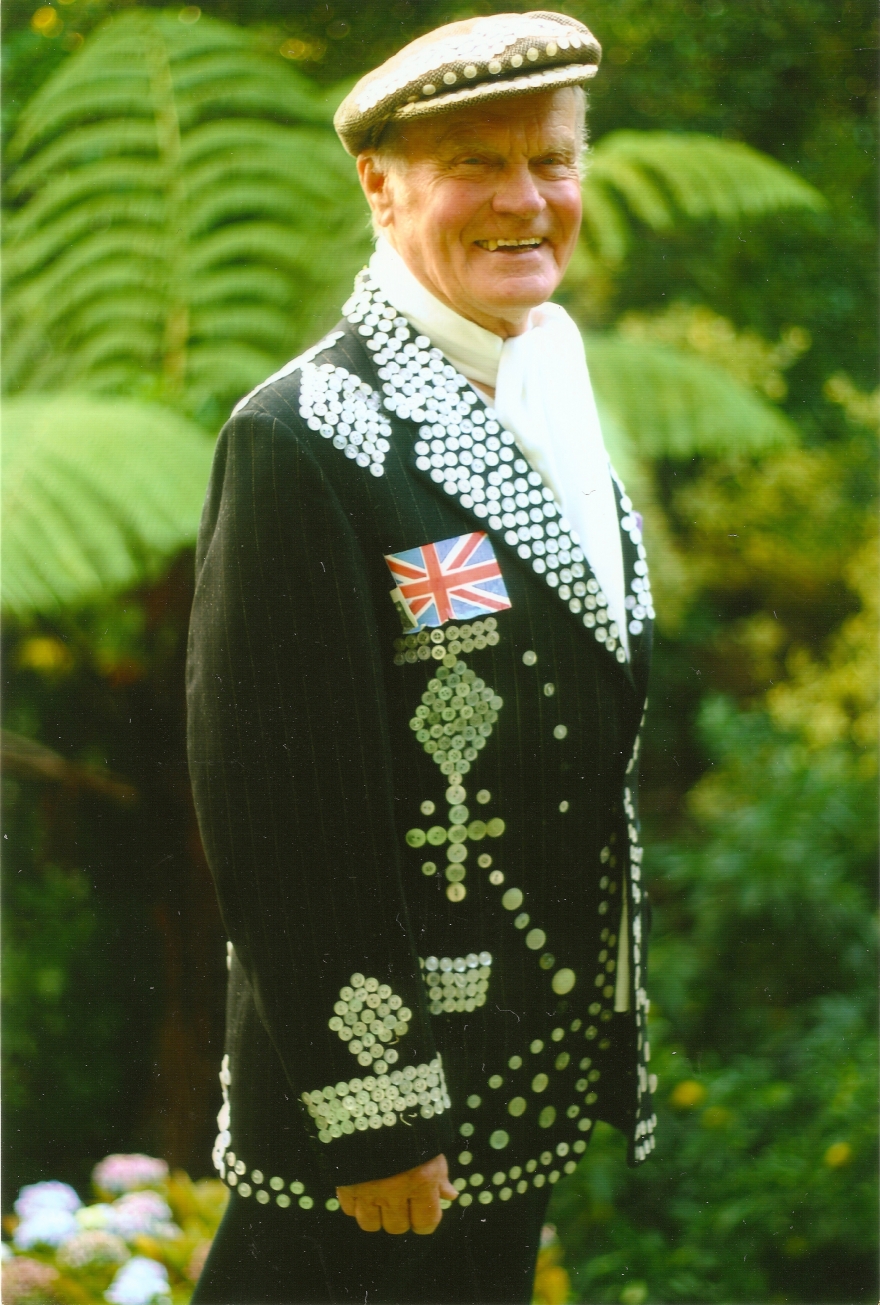 The much-loved entertainer, actor and musician Johnny Bond (1925-2015) joined HLT in 1958. (Photo: David Marks)
President's annual report
Download the president's annual report for 2021-22.
Fun & Friendship
How much fun can you have on stage at Howick Little Theatre, an eastern suburbs theatre club in Auckland City? Find out by watching Reginald and Eric in action on YouTube.
HLT has members of all ages, and there are lots of opportunities for young people to build skills towards future careers. For example, some members have used their time at HLT to significantly improve their chances of obtaining a place at such training schools as the Actor's Program, Unitec and Toi Whakaari NZ Drama School. Check out the workshops we offer with such leading theatre professionals as Jennifer Ward-Lealand, Michael Hurst, Kirstie O'Sullivan, and John Parker.
Four members have been involved for 50 or more years: Sheila Parks (foundation member, joined 1954); Rosemary Stanton (1954); HLT patron, former president and long-standing committee member, director and actress Irene Fryer (1965); and former president Adele Taylor (1970).