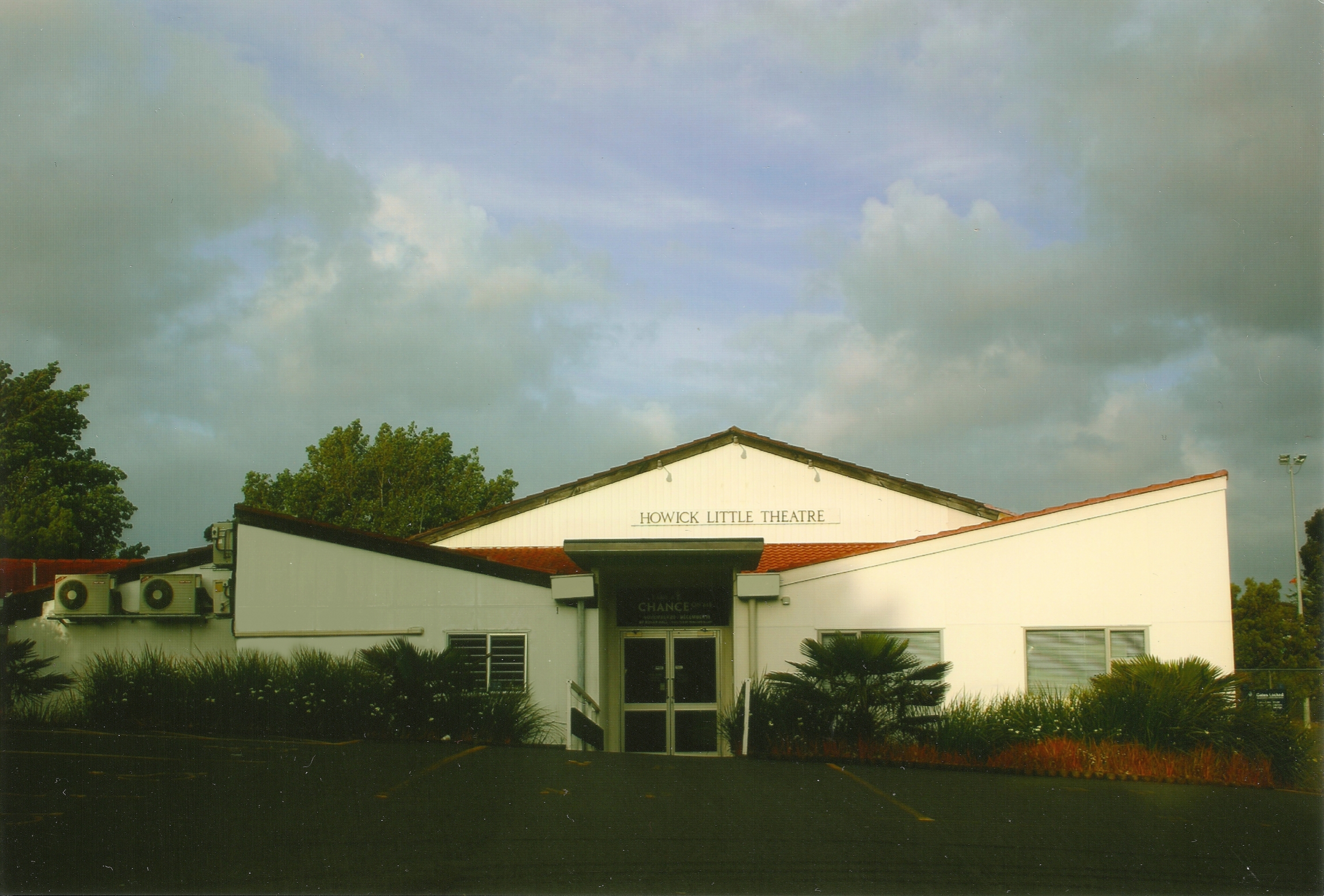 Membership
Do you want to meet new people?

Do you love the atmosphere of theatre?
Are you keen to spend some of your leisure time at the theatre?
Say YES to these questions and Howick Little Theatre, one of Auckland's leading community theatres, is the place for you. As a member, you will receive:
A comprehensive newsletter each month.
Discounted tickets to shows.
Special bar prices.
Opportunities to attend acting, directing, designing and technical workshops run by leading theatre professionals.
Direct support from our 'mentor' scheme and from team leaders in your areas of interest.
Free costume hire from our extensive theatre wardrobe.
Invitations to members'-only events.
BE INVOLVED
At Howick Little Theatre, we value volunteers and members and encourage you to get involved. Every year we stage five plays, so there are plenty of areas where you can help, whether it's just a few hours of set building or one front of house per season.
Perhaps you have always wanted to be involved in a play, but didn't know where to start. Working backstage is always fun. Are you artistic? Then set design, prop making, set construction, set painting and organising set decor are important areas for every play. We always need lighting and sound designers and operators and wardrobe co-ordinators for sourcing costumes. Read more in this Aucklander story. 
At Howick Little Theatre, you can be as involved as you want to be, so why not join us? It will be the best decision you make today. If you have any questions, email us. 
HOW CAN YOU HELP?
We are always looking for people for the following roles: Directing, Production Co-ordinator, Stage Manager (SM's checklist), Assistant Stage Manager, Backstage Helper, Set Designing, Set Decor, Set Construction, Set Painting, Lighting Designing, Lighting Operation, Sound Designing, Sound Operation, Sourcing/making Props, Rehearsal Prompt, Costume Sourcing, Costume Design, Sewing or Alterations, Wardrobe Maintenance, Ushering/Tea and Coffee Serving, Bartending, Organising Social Activities, Auditions Day Helper, Catering, Publicity, Marketing, Promotional Help.
DIRECTORS
To submit a play for consideration, please send a copy marked "Attention: Play Selection" to Howick Little Theatre, PO Box 82-003, Highland Park, Auckland 2143. Even if you don't have a play in mind, let us know you're interested in being considered for a directing slot.
Membership Application
You can complete this online form to:
Apply for membership
Renew your membership
Update your contact details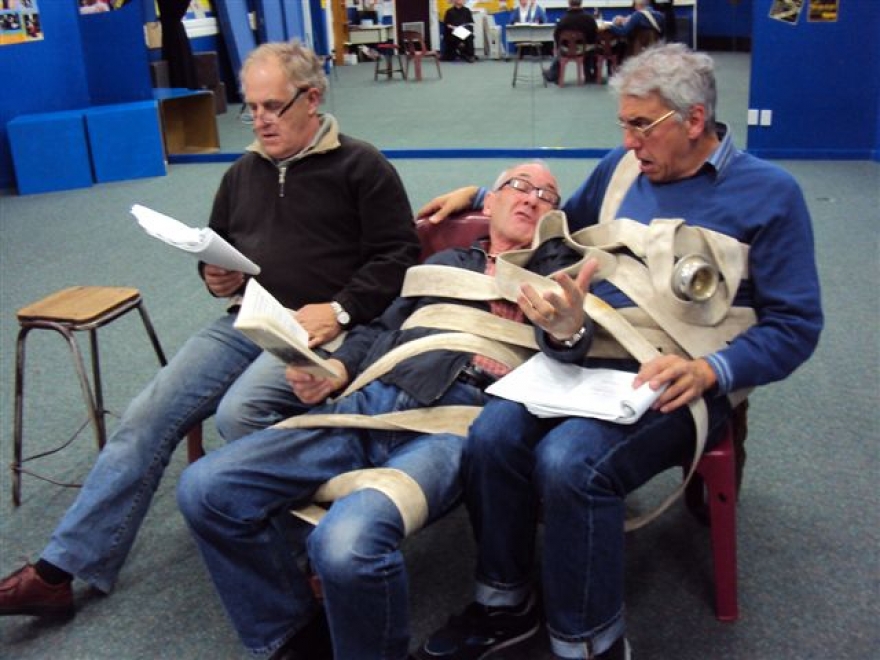 Rehearsals for Heroes (2011).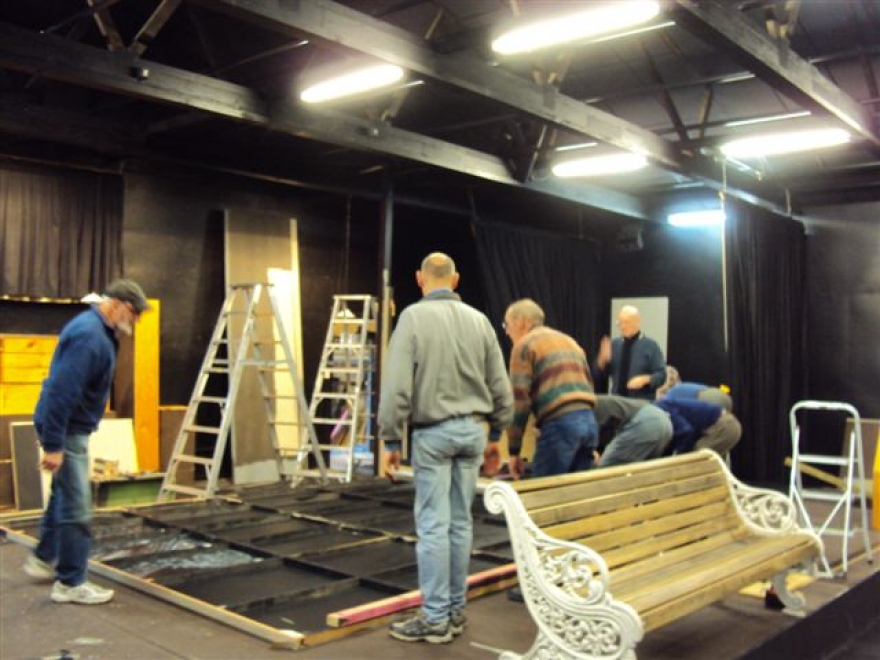 HLT's set builders at work.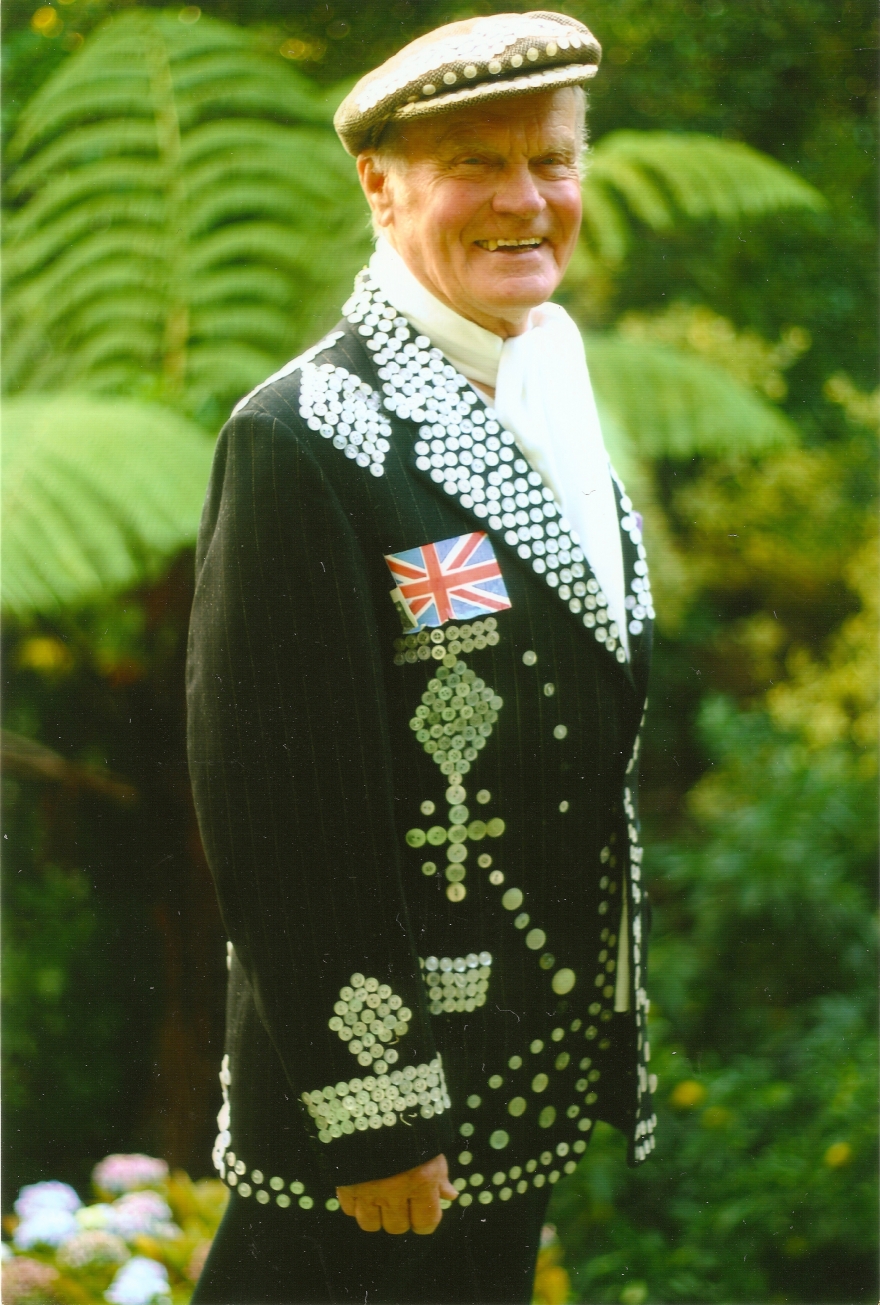 The much-loved professional entertainer, actor and musician Johnny Bond (1925-2015) joined HLT in 1958. (Photo: David Marks)